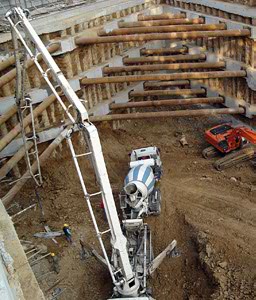 Environmental and Hazardous Waste Management
Biology
Environmental Assessments (EA)
Environmental Impact Statements (EIS)
Groundwater/Soil Remediation
Hazardous Waste Minimization
Health & Safety/Industrial Hygiene
Legal Support/Expert Witness
Mining
Health and Safety Training
Outdoor Air Quality/Indoor Air Quality
Phase I/II Site Assessments
Regulatory Compliance Permitting
Risk Analysis
Solid Waste Management
Subsurface Investigation
UST/AST Compliance


Balancing the needs of your business, the environment and the community are necessary for your long-term financial success.

NYS Consulting & Construction strives to balance those needs for our public and private sector clients.

Our professionals provide solutions to our clients' needs that enable them to be proactive and stay ahead of the regulatory compliance issues.

Our goal is to help our clients maintain or increase their property value and minimize long-term liability.

This may be done by identifying risk, documenting compliance issues, investigating site conditions, providing innovative or traditional remedial solutions, evaluating air quality, legal support, waste minimization, engineering design, or facilitating closure.